project date: 04/2011
CAMP Magazine - Design and Production
After a successful launch in 2010, I was approached to design and produce the second installment of CAMP magazine. The design is crisp, clean and helps communicate the festivals main objectives: people, culture and music. CAMP is a free magazine given away at the annual Coachella Music and Arts Festival in Indio, CA.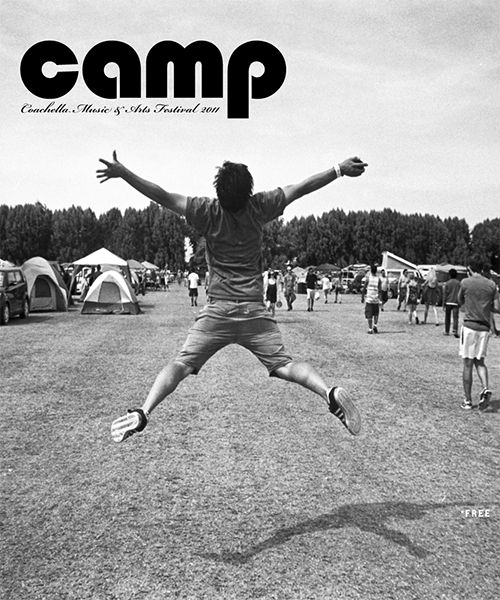 The cover is emblematic of the spirit of the festival. Photography by Phil Quevedo
Photographic essay featuring LA performers TOKIMONSTA and Deadelus among others
Opening spread for an article featuring the reunion of Caifanes and other performers at the festival
MIC CHECK!
Client: Goldenvoice
Creative Director: Raymond Roker
Design: Paul Rivas
Printer: Trend Offset
---